A good cleansing routine is key to prevent skin irritation. Choose from the wide range of cleansing wet wipes, dry wipes, cloths, cleansers, wash mousse and other cleansing incontinence skin care products. The cleansing products from TENA are a gentle alternative to soap and water. They gently cleanse and protect even the most delicate and fragile skin. All products are carefully developed for incontinence care, ideal when changing incontinence products or for full body cleansing in bed or in the washroom. Great for frequent cleansing when soap and water may otherwise dry the skin. While absorbing products reduce the skin's contact with moisture, our skin care assortment takes care of gentle cleansing and skin protection. TENA cleansing products are especially gentle for fragile skin, but always effective. All wipes are designed and appropriately sized for adults. Find the incontinence cleansing product that is best for your needs and keep the skin fresh, clean and healthy.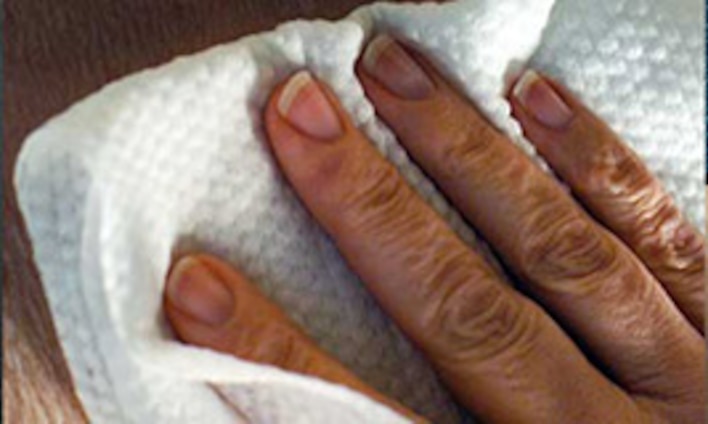 TENA has carefully developed barrier creams and zinc creams to help maintain good skin health for those living with incontinence. These caring creams act as a protective layer on the skin and can be applied as often as needed, even if the skin is showing early signs of redness, is irritated or on the verge of breakdown.  Cleansing the skin and using protective creams is vital for keeping the skin healthy when it is in frequent contact with moisture.
 
Ensure that the skin is taken care of on a daily basis to prevent redness, skin irritation and adult diaper rash. The creams provide extra care for sensitive skin after a bath, shower or when changing an incontinence product. Both the Barrier cream and Zinc cream have been dermatologically tested to help protect and maintain healthy skin and they are free from perfume and preservatives.
 
TENA´s protective creams are carefully made for protecting fragile aging skin - promoting skin health - because healthy skin is a vital part of everyday well-being.